Achiever Award Nominations:
/
January 24, 2020
2851 Views
---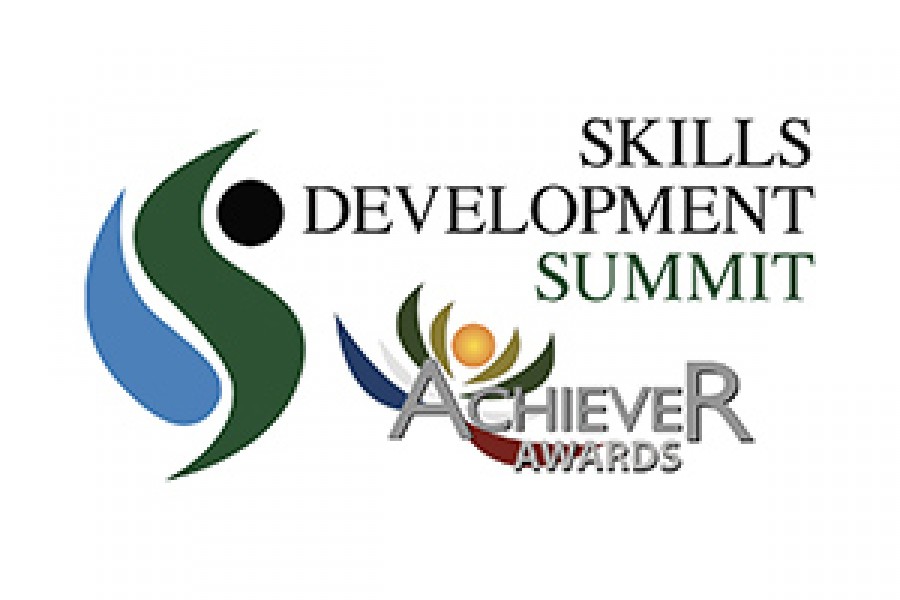 "At the centre of all our efforts to achieve higher and more equitable growth, to draw young people into employment and to prepare our country for the digital age, must be the prioritisation of education and the development of skills." ~ President Cyril Ramaphosa during the State of the Nation Address 2019
Deadline for nominations for this year's prestigious Achiever Awards, which recognise exceptional contributions to the crucial area of skills development and training in South Africa, is fast approaching, and the time to get your entries in is now. The Achiever Awards are an integral part of the Skills Development Summit, which takes place at the CSIR ICC in Pretoria on 4 & 5 March 2020. The Summit showcases, and honours, excellence and commitment to skills development across a broad swathe of South African industry.
The achievements of companies, government departments and organisations of all sizes in enhancing employees' skills base by implementing innovative and effective skills development and training programmes are honoured at the Awards. The judges are put forward by the SA Board for People Practices (SABPP) and are all highly regarded in their fields. Among other things, they look for industry relevance, innovation, sustainability, exceptional creativity and socio-economic impact.
Why should you enter? The answer is short and simple: the Achiever Awards bring with them public and peer recognition of the strides you have made in skills development and training and provide highly valuable motivation for your team, enhancing corporate pride at the same time. They set you apart from your competitors, add value to your "employer of choice" rating, create outstanding media and PR opportunities and showcase your best practice initiatives in a highly visible and lasting way.
The Achiever Awards are now in their tenth year and have gained a widespread reputation for recognising and honouring expertise and commitment in the vital area of skills development and training in South Africa. They set the bar high, but the rewards are manifold.
Nominations close on 5 February 2020, so the time to act is now...
Choose your categories
Best Innovative Training Programme
This award recognises the most innovative and progressive training programme in all mediums of creativity and highlights originality in the process.
Best Training Partnership Programme
Training partnerships are key, and this award honours participants who harness the contributions of a multitude of stakeholders in their skills and training initiatives.
Best Graduate Trainee Programme
This award recognises an intensive graduate trainee programme that supports youth development and yields good results in business in any sector.
Best Training Programme: Small Company
For small companies offering excellent training with a staff compliment of less than 50 employees. This award covers all sectors and seeks out programmes that have demonstrably helped the business to excel in its field of expertise.
Best Public Sector Training Programme
Recognising a government department that has implemented an effective and relevant skills development initiative. The winning programme will have shown exceptional creativity and innovation and brought about positive change in driving service delivery and Batho Pele.
Best Training Programme: Large Company
This involves large companies offering exceptional training to large numbers of employees (exceeding 200) in all sectors.
Best Training Provider
This recognises a training provider that provides excellent skills development services to a client or a number of clients.

To nominate an organisation for an Achiever Award, visit http://www.skillssummit.co.za/nominations or contact info@skillssummit.co.za and complete the online application form. You can register your own organisation or another organisation that you feel has achieved in skills development training.
---
---