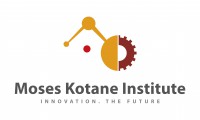 Live streaming brought to you by Moses Kotane Institute
It's live - and it's on a computer screen near you. The entire plenary session of the Skills Development Summit 2014, at the CSIR in Pretoria, will now be broadcast live on the Internet - every twist, every turn and every nuance.
This first-ever initiative will ensure that the public and invited guests of the sponsor can follow events as they unfold. Not a minute will be missed, and not a word said will be left unheard.
This exciting new development will also ensure local and international coverage of this premier event on South Africa's business calendar, which puts the country's skills scenario under the spotlight like no other.
In addition, the Achiever Awards, which honours outstanding South Africans from a cross section of business, industry and other fields, will also form part of this initiative - every second will be streamed live, from start to finish.
The development is set to add further prestige to what is already THE key skills think tank in South Africa, broadening its audience and widening its appeal further than ever before.
Learn more about the Moses Kotane Institute by visiting their webiste here.