Charles Duke Broodie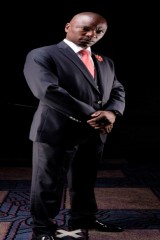 Charles Duke Broodie is the CEO and founder of the Furniture World Private FET College. He is a renowned entrepreneur in Soshanguve where he established a number of flourishing businesses within retail, distribution and Funeral Parlour industries.
He acquired technical education in the Civil Engineering and Construction Carpentry and Joinery Cabinet Making and he is a qualified Artisan. He further joined the Correctional Services, where he developed further tradesmen and Managerial skills at the Department of Correctional Services.
He is an accredited training facilitator, Assessor and has passion for coaching and mentoring youth and unemployed graduates in entrepreneurship. He is a member of National Service Provider Association at FP&M SETA.
His formal employment career; he lectured at the Atteridgeville FET College,N1-N3,Engineering Science, Engineering Drawing and Mathematics, he was a Training Manager at Furntrain and was a Correctional Officer. His entrepreneurship passion developed through working for his family business that distributed Gas and Paraffin.
He is a husband and a father of three and in his free time he visits his other Companies to motivate his employees, he enjoys spending time with his family and reading motivational
VISION

The Vision of FWPC became, to be a preferred provider of skills training and development through advanced technology in Africa and globally
MISSION

Endeavour to provide relevant quality skills training to the beneficiaries and equip them for employment opportunities or better standards and create sustainable jobs
See other speakers