Dr Wynand Goosen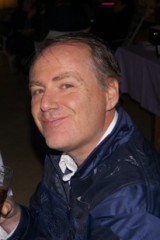 Dr Wynand Goosen is currently the CEO of Skillzbook International. The group consists of an online Skills Repository where the individual can build a portfolio of skills. Skillzbook is multi purpose application that can deliver E-Learning, Continuous Professional Development for Professional Bodies and a bespoke Learner Management System. The group also does accredited training for programmes such as Generic Management (L5), Nat Diploma in HR(L5), New Venture Creation (L4), Contact Centre(L3), Assessor training, SDF training and various skills programmes.
The Group has been active in skills development training since 2000 and spear headed several issues such as the development of reciprocal frameworks for the recognition of South African qualifications in the rest of the world; the development of skills auditing and ISO based Quality Management Systems. The group also filmed their New Venture Creation Learnership for SABC television.
Dr Goosen holds a portfolio of qualifications that includes Doctorates in Business, Meta Physics and Human Capital. He has board membership with several professional organisations.
Dr Goosen is a well-known conference speaker and has been quoted in newspapers and interviewed for several television programs.
See other speakers