Gizelle McIntyre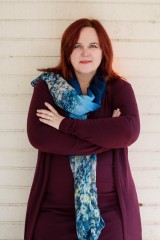 Gizelle McIntyre is the General Manager of the CPT Business College, specialising in Management and Leadership Development bespoke programmes and full qualifications. Within this role, Gizelle's responsibilities include Management, Leadership, HR Management and OD Consulting, designing customised Coaching and Mentoring, Leadership, RPL, ETD, Talent Management, Graduate and Management programmes, curricula and processes for organisations and managing a diverse team of L&D Associates in the design, delivery and evaluation of accredited qualifications and Part Qualifications, customised learning with Work Integrated Learning context, executive coaching, CPD and RPL (Recognition of Prior Learning) solutions.
Gizelle's career spans 19 years of managing training and development (accredited and customised), HRD, counselling, executive coaching, learning and development, consulting and management and graduate development. Gizelle has Chartered HRD designation (SABPP) and professional designation with COMENSA and CIIPT membership and received a "Lifetime Achievement Award" from the SABPP in 2015 for exceptional contributions in the HRD space. She has experience in National, Provincial and Local Government, in non-government organisations, public service and private corporates throughout all the sectors.
Clients serviced by Gizelle include Department of Justice, Multotec, Volvo, VWSA, SADC, TTi-Global, BMW, Assmang Chrome, De Beers, NAMDEB, Standard Bank, FNB, EOH, Nestlé, Bridgestone, Indwe Risk, Liberty Life, MASA and the South African Revenue Services (SARS). These organisations, to name a few, utilise her for the design, development and delivery of accredited training and learnerships, skills programmes, coaching, HRD consulting and action learning assignments and have enabled her to facilitate learning experiences and strategies in challenging environments and innovative ways.
With post-graduate qualifications in both Psychology and Education, Training and Development, and a passion for public speaking to advocate the skills development message, Gizelle brings innovation to design and energy to partnerships.
See other speakers