Leon Taljaard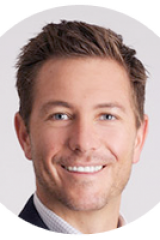 Leon is a development entrepreneur, with a passion for human-oriented commercial development that creates economic platforms where people and nature can flourish. He is the Founder and Executive Director of Talmar (Pty) Ltd, which he formed as an expression of his vision to facilitate global socio-economic and environmental regeneration through economic development. Through Talmar, Leon has served various international clients and investors characterised by highly complex business development and stakeholder engagement processes and requirements. He has taken the lead in bottom-based business development projects aimed at the restoration of over 240 thousand hectares of primary water catchments, and developed multiple large scale agri-concepts in South Africa. Leon also led the development of a national green economy strategy for a prominent international client.
Prior to Talmar, Leon gained experience in business as an early member of Monster Media SA, an endeavour strategically pursued as a learning curve in business and entrepreneurship. Leon's entrepreneurial abilities were refined during this time when he built a strong client base in a foreign industry, ensuring a prosperous future for the company.
His primary industry experience was accrued in the years that he worked for the Department of Economic Development within the South African government. During his time in the public sector, Leon assumed responsibility for large-scale rural economic development within the rural triangle of the Cape Winelands district. In that capacity, he developed several projects aimed at upscaling the socio-economic potential of communities through landscape-based business development. These projects focused on the core needs and opportunities of each target area, i.e. infrastructure, agriculture and tourism.
Leon has an academic background in Management Studies, Finance and Sustainable Development at the University of Stellenbosch and the Gordon Institute of Business Science.
See other speakers