Robyn Whittaker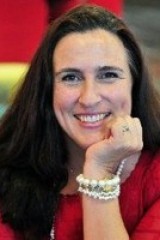 Robyn is the Stakeholder Engagement Lead for Symphonia for South Africa and its flagship programme "Partners for Possibility", supporting the programme's ability to bring together business leaders, school principals and all manner of specialist resources to create powerful change in schools.
Partners for Possibility is a transformational leadership development program in which business leaders are partnered with school principals. Together the pair embark on a co-action, co-learning leadership journey which has as its goal the transformation of the school they are working with, and the capacitation of the principal for his or her leadership task.
The Partners for Possibility model of building leadership capacity at under-resourced schools has been running for 9 years, and has seen 820+ partnerships developed. The model uses the theories of Community Based Asset Mobilization and Frugal Innovation to address the unique challenges facing each participating school. It has become clear as a result of this work that in order to succeed, any educational support initiative (including ICT) implemented in schools must be strongly supported by the leadership and human capacity of the staff within the school.
See other speakers