Susan van Aswegen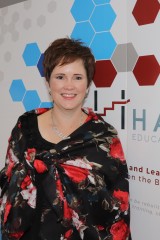 Susan van Aswegen
Qualified Professional Accountant (SA), spent 17 years inside an accounting and audit practice environment, handling multifaceted engagements (e.g., accounting (financial and management) and auditing, tax, advisory and BEE) across various industries (Professional Service, Mining, Manufacturing, Construction, Wholesale, Retail, Distribution, Transport, Tourism, Information technology, Farming, Forestry, Property and Financial Sectors). She headed up the BEE department verifying entities on the Code of Good Practice and the various sector codes.

During this time she was responsible for Skills Development of 100 + article clerks, managing their development needs (analysis), development plans, conducted extensive training on subject matters (both soft skills and technical skills). Were responsible for the practice management reporting to FASSET (SETA), SAICA and SAIPA on learnership registrations, learner progress, Accredited Training Centre requirements (ATR, WSP, learner log books, portfolio of evidence, assessments and site visits etc).and mentoring staff extensively on career planning leading to them achieving their qualifications.

She has spent the last 5 and a half years integrating business and professional experiences to find meaningful business alliances, solutions to manage outcomes for growing business' using BEE as point of entry. She continued to train business owners and staff on various topics ( BEE , Enterprise and Supplier Development, Skills Development) to create awareness of the challenges and then to educate them on how to address these in their environments.
See other speakers