Thabang Mashigo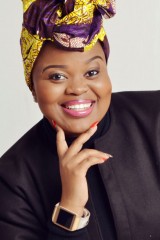 Thabang Mashigo is a Global Speaker, Think Tank and Business Strategist. She is the CEO of Altitude Connection, a company specialiing in Project management, Content Development, strategic consulting and Transformational Talks.
Thabang is also the co-Founder of Maat Africa Solar group, a company in the production of Solar and Renewable energy equipment. She also sits as a director on AgriCom Africa; an enterprise in Agricultural Technology.
She is a Speech writer to selected Ministers and Parliamentarians in the South African government.
Thabang obtained a Bachelor of Arts in [Political science and International Relations] from University of Witswatersrand.
She further completed a BA Honours [International Relations] specializing in Diplomacy and Negotiations as well as the Global political economy in the African context. She has a dual Masters in Project Management and Public policy.
Ms Mashigo has represented Africa on various International platforms:
The British Debate league in London
Common-Wealth Women in Business, South Africa
The Paris Open in France
The Berlin IV in Germany
One World Summit 2015 in Bangkok
SMME in the Middle East- Dubai
Women in Business Summit, Bulawayo, Zimbabawe
9th BRICS Summit, Xiamen, China
Youth Innovation Dialogue, Malaysia
Key note address on prestigious platforms:
Tomorrow's Leaders Convention 2017
National SMME Roadshow hosted by Cape media
Internet and Marketing Summit 2016/ 2017
African Broadcasting Expo with SABC and Capricorn FM
Commonwealth Women in Business Summit, City of Joburg municipality
Leadership 2020
Mamelodi Sundown's Soccer club Personal Development workshop
United Nations- Africa's 2030 Agenda- Moot Debate, University of PTA
Clientele:
Mineworkers Provident Fund
Mining Qualification Authority
Liberty Life Corporation
MediaCom, 3rd largest global Media
ANC National and Provincial Government
Cape Media Corporation
Mountain Top Production and SABC Foundation
Achievements:
Inspire Talk AAwarded as one of Top 10 Public Speakers in SA by the City of Western Cape
ward – Best Female Speaker category
2018 Literary Award- Best Female Content Developer [Bothlale Literary Award]
Elected as part of the BRICS presidential Delegation, 9th Summit in China, Xiamen.
Content advisor for the World Trade Organizations [Geneva] to the DTI and Presidency for Brussels [Belgium meeting and Summit in Argentina 2017]
Recommended as one of the Top Thinkers in Africa by; the Chairperson of the Zambian Energy sector, Dr Johnstone Chikwanda, the Malawian Consulate and the South African Presidency
Media Coverage:
Topbilling
Leadership magazine June and March 2017
Mzanzi insider
Sifun'kwazi [2 of the best rated shows]
Late Mate with Nimrod Nkosi
Radio 2000
SHIFT –sabc 1
SAFM, bi-monthly interviews with Ashraff Garda
Kaya Fm with Bridget Masinga
One Gospel
One Day Leader season 6, Resident Mentor and judge
Enquiries and Bookings:
M: 073 705 3487
T: 011 982 1520
W: www.thabangmashigo.com
E: thabang@thabangmashigo.com
Facebook: Thabang Mashigo
Instagram: @thabang_mashigo
Twitter: @thabalina
See other speakers