Thabo Mashongoane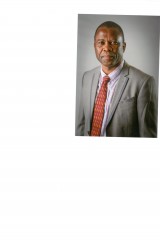 Thabo qualified as an artisan then moved to a technical college where he was employed as an instructor and a lecture for the engineering trades and later became the head of division responsible for 16 different trades. Senior management experience started in 1997 as a Principal of a Technical College, as well as a manager for cluster of colleges for various portfolios. He worked as the deputy Director in the FET-Policy Planning and curriculum development in the National Department of Education and was later appointed as the Executive Manager for the National Skills Authority in the Department of Labour and transferred to the Department of Higher Education and Training in the same portfolio. He is responsible for the coordination of the work of the NSA advising the Minister on strategic and policy matters including National Skills Development Strategy (NSDS) and the monitoring of performance and governance of the Sector Education and Training Authorities (SETAs).
He holds 5 diplomas, one higher diploma, one degree and masters' degree in qualifications ranging from technical background, educational, management, human resources, business management, business administration and doctoral degree in educational management.
He led and participated in labour movement in late 80s to early nineties and represented lecturers from the former Bophuthatswana Homeland during the change-over period to the new SA. He also actively participates in his community, church and sits on various councils including the Quality Council for Occupations and Trades (QCTO), SASCE, the Public Service Trainers' Forum (PSTF) and few other councils.
See other speakers