WEAN MINNIE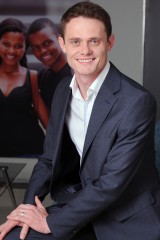 Mr Wean Minnie was appointed in 2013 as the first Chief Financial Officer of the National Skills Fund.
He formed part of a team of senior managers at the National Skills Fund that were responsible for the strategic repositioning the National Skills Fund towards becoming a key role player within an integrated Post School Education and Training System. The improved National Skills Fund has seen a significant rise in the Fund's disbursements towards skills development from R892 million per annum to R3.7 billion per annum (311%), benefitting over 62 000 learners per year, while simultaneously funding key infrastructure development projects.
Mr Minnie, is a qualified CA(SA), who did he articles at PricewaterhouseCoopers. He previously worked for the Auditor-General of South Africa, where he gained extensive experience in the skills development system through auditing the Sector Education and Training Authorities (SETAs).
Mr Minnie is happily married to his wife, Mrs Minnie, and they are planning to have children somewhere in the future.
See other speakers