AgriSETA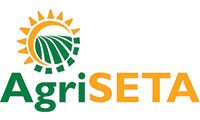 The scope of AgriSETA covers the agricultural sector from input services to the farm, activities on the farm and the first level processing activities from the farm.
In terms of the Skills Development Act, we are responsible for the skills development of the agricultural workforce, employed and unemployed.
The AgriSETA facilitates the implementation of learning through various learning programmes.
To ensure the quality provision of education and training, we are also responsible for accrediting sector-specific training providers and for monitoring the standard of training presented.
The AgriSETA has the following learning programmes:
Adult Education and Training (AET) - the general conceptual foundation toward lifelong learning and development;
Learnerships and new venture creation - A Learnership is a vocational education and training programme combining theory and practice and culminating in a qualification that is registered with SAQA.
A person who successfully completes a learnership will have a qualification that signifies occupational competence and is recognised throughout the country.
Skills Programmes - occupationally-based learning programmes, which focus on the actual and very specific skills required on the job. Skills programmes may be presented as stand-alone modules or packaged in such a way that it may, over time, lead to a qualification.
Graduate Placement - Graduate Placement can also be referred to as 'Workplace Experience'. Graduate Placement refers to learners who have already obtained a qualification but require workplace practical experience to prepare them for the world of word. AgriSETA sponsors graduate placements for a period of a year.
Bursaries - a programme for financial support to learners who require tuition (full or part time) at a college, university of technology or a university in order to achieve a formal qualification, e.g. A certificate, diploma or degree.
Internship - A programme for learners who require work experience in order to complete a qualification that requires the learner to have a certain amount of work experience in order to achieve the qualification and/or professional registration.
Apprenticeships - (Artisan development) - development of learners through the attainment of competencies in theoretical, practical and institutional learning leading up to a National Trade Test.
Contact details:
Tel: 012 - 301 5600
Fax: 012 - 325 1677
Email: info@agriseta.co.za
Website: www.agriseta.co.za