ArcelorMittal South Africa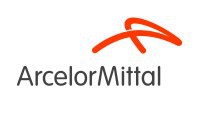 ArcelorMittal South Africa Limited is the largest steel producer on the African continent, with a production capacity of 7.8 million tonnes of liquid steel per annum.

The company has a depth of technical and managerial expertise carefully nurtured since 1928, a reputation for reliability and a sharply defined business focus, which has forged the organisation into a modern, highly competitive supplier of steel products to the domestic and global markets. This has been achieved through ongoing alignment with international best practices and a comprehensive understanding of the steel business environment, ensuring the company's continued global competitiveness and participation in international markets.

ArcelorMittal South Africa's global standing is further underpinned through becoming part of the world's largest steel producer, the ArcelorMittal Group. The company is the world's number one steel company, with 316 000 employees worldwide.ArcelorMittal is the leader in all major global markets, including automotive, construction, household appliances and packaging, with leading R&D and technology, as well as sizeable captive supplies of raw materials and outstanding distribution networks.

With an industrial presence in 27 countries across Europe, the Americas, Asia and Africa, ArcelorMittal has a balanced geographic diversity within all the key steel markets, both developing and developed.

Through this association ArcelorMittal South Africa has access to world-class research and development, best practice processes, aggressive procurement contracts and international market leverage to ensure the company remains at the cutting edge of the international steel industry.

The company's ability to generate profits and cash throughout the fluctuations of the steel cycle is testimony to the success of years of intensive business re-engineering and the cultivation of a continuous improvement culture that has embedded ArcelorMittal South Africa's position among the world's lowest cash cost producers of steel.

ArcelorMittal South Africa - Fast Facts
Founded in 1928.Headquarters in Vanderbijlpark in South Africa's Gauteng Province.
Annual steel production of 7.1 million tonnes of liquid steel (long and flat) products.
Over 9 000 employees.Revenue of R30.2 billion (2010).
Annual electricity consumption of 600 MW.
Annual water consumption of 22 000 Mlt.
Global standing underpinned by being part of the world's largest steel producer.
The company holds a 16% stake in coal producer Coal of Africa.
The company owns a right to high quality iron ore reserves at Sishen mine of the Northern Cape and the Thabazimbi mine in Limpopo, both owned by Kumba Iron Ore.