SACNASP: South African Council for Natural Scientific Professions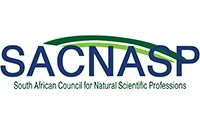 SACNASP is a statutory body established through an act of Parliament, the Natural Scientific Professions Act [Act No. 27 of 2003 as amended] ("the Act"). SACNASP is the legislated regulatory body for natural science practitioners in South Africa. The primary role of SACNASP is to be a registration, regulatory and development body for natural scientists and in doing so, to provide protection to the public and professions.
SACNASPS's vision is to be the leading Council for the recruitment, registration and regulation of the Natural Scientific Professions in South Africa.
SACNASP's mission is to provide an efficient statutory Council for the recruitment, registration and regulation of Natural Scientific Professionals to ensure high quality services for social benefit and economic growth. SACNASP will be guided by the values of independence, non-discrimination, diversity, inclusiveness, honesty, integrity, respect, non-partisanship, innovation, diligence, responsiveness and collaboration. Driven by these values SACNASP will constructively contribute to the formation of a robust and productive science knowledge economy.