Steinmuller South Africa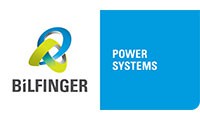 High-Quality Engineering and Construction
Bilfinger Power Africa (Pty) Ltd. is a company in the Bilfinger Power Systems Group and offers a wide range of maintenance, refurbishment and ancillary services and manufacturing activities for coal-fired power plants and other industries in South Africa.
Bilfinger Power Africa has a number of subsidiary and associate companies in South
Africa, with the following shareholdings:
Steinmüller Africa (Pty) Ltd.: 74.9%
    - Pretoria Works
    - Maintenance and Projects
    - Engineering
Bilfinger Intervalve Africa (Pty) Ltd.: 50%

Eduardo Construction (Pty) Ltd.: 30%
For five decades, the Group has been providing comprehensive solutions for every phase of power plant's life cycle focusing on steam generation and distribution. In addition to the planning, maintenance and repair of complete power generation plants, the Group designs and manufactures power plant components in its own manufacturing facilities.
STEINMÜLLER AFRICA (PTY) LTD.
Steinmüller Africa offers comprehensive expertise in welding and environmental technology, manufacturing, maintenance, lifetime extension plans and project management. In addition, the company provides a wide range of cranes, lifting gear, welding equipment and mobile offices for site establishment. All of these services and areas of specialisation have evolved around our core industrial focus, steam generation.
Engineering services
Steinmüller Africa provides technical services, project management, construction, commissioning and maintenance for a number of industrial sectors, including power generation, petrochemical, steel, pulp and paper. One of the key competencies in this area is the design, supply and construction of critical pipe work for power stations and other industries.
Pretoria Works
The pressure parts fabrication facility in Pretoria makes a substantial contribution to the Group. In particular, Steinmüller Africa received a large order for the fabrication of boiler pressure parts such as roof and membrane walls for the Medupi and Kusile new build power generation projects. The Pretoria Works functions at a high efficiency rate to world class standards on a quality level.
Technical Training Academy
The Steinmüller Africa Technical Training Academy was established in 2012 and has training facilities in Pretoria, Bethal and Sebokeng. Their offering includes training for apprentice welders, pipe fitters and boilermakers; training in ABET, computer literacy, life skills as well as supervisory management. In 2013, the academy won two important awards that recognised their contribution and achievements (BHP Billiton Achiever of the Year: Best Training Programme – Large Company and SAIW Golden Award for continued improvement and investment in development of staff).
Piping Subsidiary
Steinmüller's Piping Division opened their high-tech manufacturing facilities in Pretoria in 2010. The product and service range comprises induction bends, prefabrication of piping spools for high and medium pressure / high temperature applications and heat treatment of finished products.
BILFINGER INTERVALVE AFRICA (PTY) LTD.
Bilfinger Intervalve Africa, founded in 1971, supplies and maintains valves to the power, petrochemical and other industries in southern Africa. Bilfinger Intervalve Africa offers on-site field service work for general outages, problem solving expertise, pressure testing, installation and commissioning work as well as customer and operator training. On-site post weld heat treatment has recently been added to its product and service offering.
Management Board:
Salvador von Neuberg (CEO)
Volker Sembill (CFO)
Andreas Michalke (COO)
Foundation: 1962
Head Office: Joannesburg, South Africa
Fabrication: Pretoria, Bethal and Sasolburg in South Africa
Branch Office: Several branch offices in Gauteng and Mpumalanga